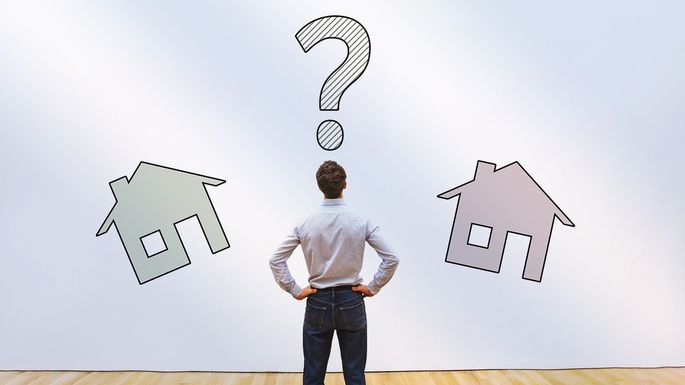 Here are three main issues that should be addressed upfront before coming to a final decision before buying and signing on the dotted line. 
Home buyers normally compare the prices of the homes in the neighbourhood before choosing a price. However the asking price might have very little do with the actual value of the home. 
How much did the seller pay?
This question helps to determine if the value of the house has gone up or down since they purchased the house. Don't focus on previous sales; use that information only as a guideline for a specific purpose
How many offers has the seller received?
Some homes are able to generate multiple offers. In the event of the seller receiving multiple offers, your offer will need to be strong in order to survive the competition.
How long has the home been on the market?
Depending on how long the home has been on the market, you might be able to negotiate a discount on the price. However this might depend on the local real estate market
If you know that the home has structural or deferred maintenance, you might want to take that into account before submitting an offer on the home.
Newer roofs have a life expectancy of 15 to 50 years depending on the material used. It is important to maintain the roof of the house, depending on the lender, they might require repairs prior to closing.
Have any appliances or systems been updated or replaced?
It is always a plus if a home with older electrical or plumbing has been recently updated. However some older appliances can't be repaired, simply because they are too old and the parts needed for them are no longer available. Try to look beyond if the appliances are trendy and make sure they actually work.
I'm sure you've heard it at least once "it's all about location, location, location!" Homes in desirable areas are worth more than similar homes in not so desirable areas.
What types of properties are located near by?
Apartment buildings, commercial and industrial lower the value of residential around them. If a home is considered "cheap" now, it will most likely still be considered the cheapest when it comes to resell. 
Schools are a huge factor to parents with children. If you do have children you should contact the designated school(s) in your neighbourhood(s) you are interested in and check to see if they have space for your children.
Will they need to take the bus?
Are there nuisance factors?
Traffic from stores and restaurants or transit may be an irritant. Even though you might not be able to hear the noise during the day, however during night the clatter and humming from these factors might get louder.