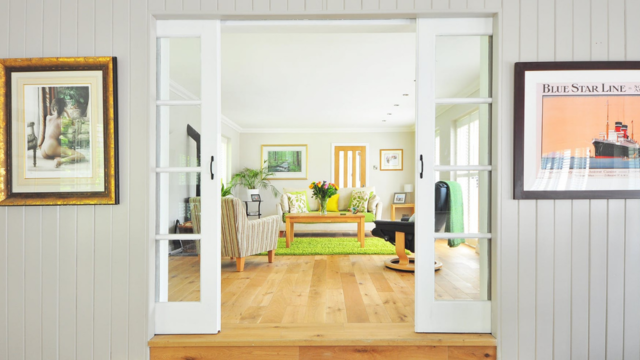 Ready to sell your home? One of the most critical things about selling your home is that you make a good first impression for potential buyers when they walk into your home. That is why preparing your home before the sale is important. A good first impression will help convert a home buyer who is just looking into a buyer that will close the sale.
So when it comes to first impressions, pretend that you are walking into your home for the first time and taking notes on what you as a potential home buyer would notice. From your notes it is best to either repair or replace those items. Here are few more helpful tips for preparing your home for sale:
Clean!
One of the best things you can do is go through your home and clean your entire house. This includes going from one room to the next and cleaning off mantles, tables, fan blades, appliances, faucets, and make sure to give your windows a thorough clean. If you've already moved out or are too busy to stay on top of cleaning, you can always hire a cleaning service to do the job.
Pay Attention to Smells
You should be mindful of cooking in your home and what you are cooking. For example if you plan on having an open house later in the day, you should probably stay away from cooking anything in your home that would have a lingering smell (fish, bacon, etc.). While it may taste great, you also don't want your home smelling like a fast food restaurant during open houses. However you could make something "yummy" like cookies, to help people connect with the kitchen.
Repaint the Walls a Neutral Colour
Having bright colours in rooms could deter potential home buyers, so it is best to repaint rooms neutral colours (tan or white). These help buyers focus on the spaces of the rooms and not the colours.
Clear Out The Clutter
It is best to have the buyers focus on the house and how much space and room it has. You should clear out the stack of mail, shoe piles and anything else that might detract from the buyers focusing on the clutter and not the gorgeous features of your home.
Get Rid of Personal Items
Buyers want to envision themselves in this house, so it is best to hide any personal items, kids' artwork or family photos.
Boost the Curb Appeal
Don't spend all your time indoors! Buyers will sometimes not even enter a home based on the curb appeal alone. It is important to make sure that your home's exterior looks good too. Spend a few hours outside, trimming shrubs, weeding the garden, and keep the walkway clear. You can even add a row of potted plants to help make the front cheerful and welcoming.