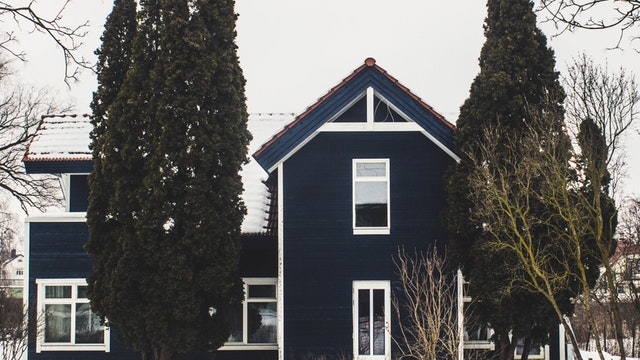 Every once in awhile, a house goes up for sale in a very active market and for some weird reason it just sits there. The weeks past and it continues to sit there, while other houses in the same neighbourhood pop up with sold signs. Yet this house sits there and doesn't sell. If you are the unfortunate owner of this house, don't consider yourself cursed - there might be an answer to why it isn't selling under your nose. Consider the three following factors below before you throw in that towel. 
Lack of Curb Appeal
If you have recently made renovations to the inside of your home, like the kitchen and basement, the problem might lie on the outside of your home. It doesn't matter how attractive your home is on the inside, remember one of the first things that potential buyers are looking at, is the front of your home. If the front of your home looks unappealing to look at, buyers are less likely to have a look on the inside of the property. It could mean that it is time for a small facelift to the front of your house, add some potted flowers, repaint chipped or stained porches and think about adding a bright and cheerful colour to your front door. Try to make your outside as appealing on the eye as possible and this will help to get more potential buyers into your home. 
Your Own Unique Style
If you like dancing to the beat of your own drum and you bring this type of quality into your home, you may become a frustrated seller. The truth is that it takes longer for homes to sell when your home is more unique and styled towards this and are manifested on more permanent items in the home. If you plan on doing some renovations before selling the home, be sure to keep the masses in mind, as this will help your home sell faster. Be sure to look over how to 
Hold a Successful Open House
 for a few tips when hosting an open house. 
A Price Off Kilter
Sometimes a home lingers on the market for too long as it is often overpriced. Majority of buyers are willing to compromise on their wish lists to get a better price for their home, than to feel that they're overpaying for everything they want. It is important to remember that the market itself determines how much your home is worth. Be sure to look over some tips on how to 
Price Your Home Properly
 If you still feel stuck and your home hasn't sold, you should contact a real estate professional who can provide you with an up-to-date comparative market analysis. 
Remember it is important to see your home from a buyer's perspective. It might be worth it to get some feedback about the house from potential buyers, your real estate agent or trusted friends. Why not 
Contact Us
 today to get a professional opinion? Thinking of selling your home? Check out our report on 
where to begin
 when selling your home.